Twister for the groundworkers
29.09.17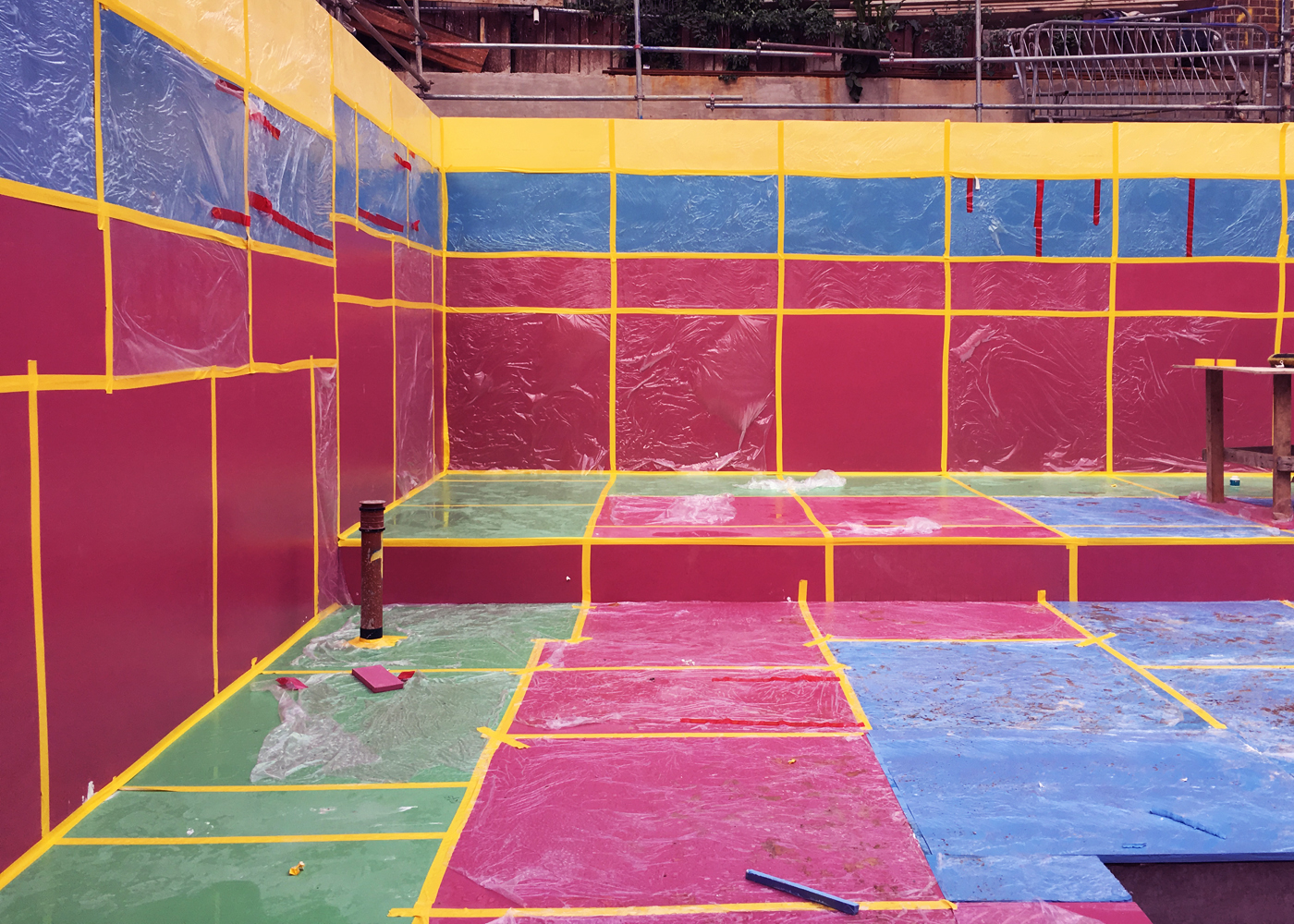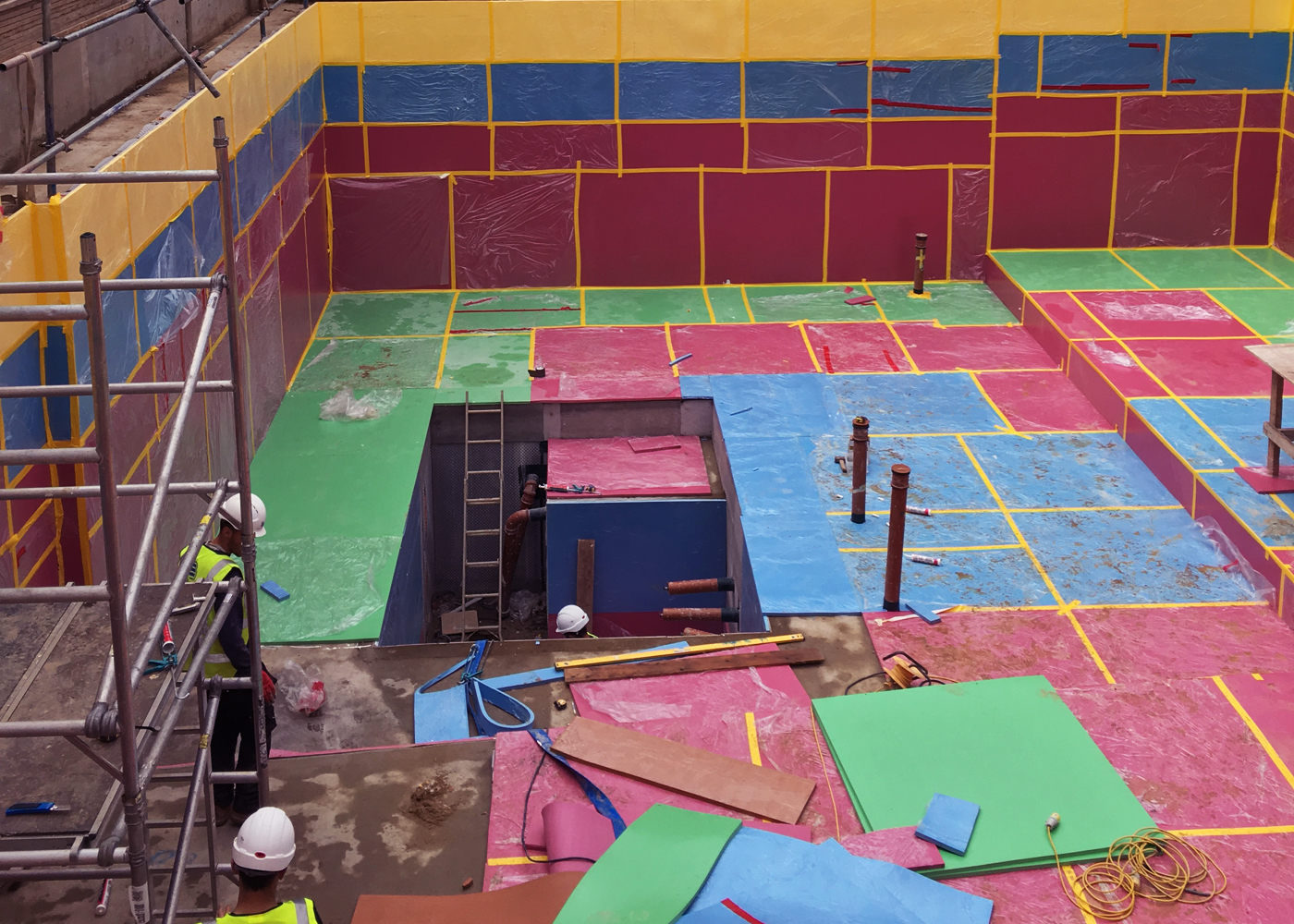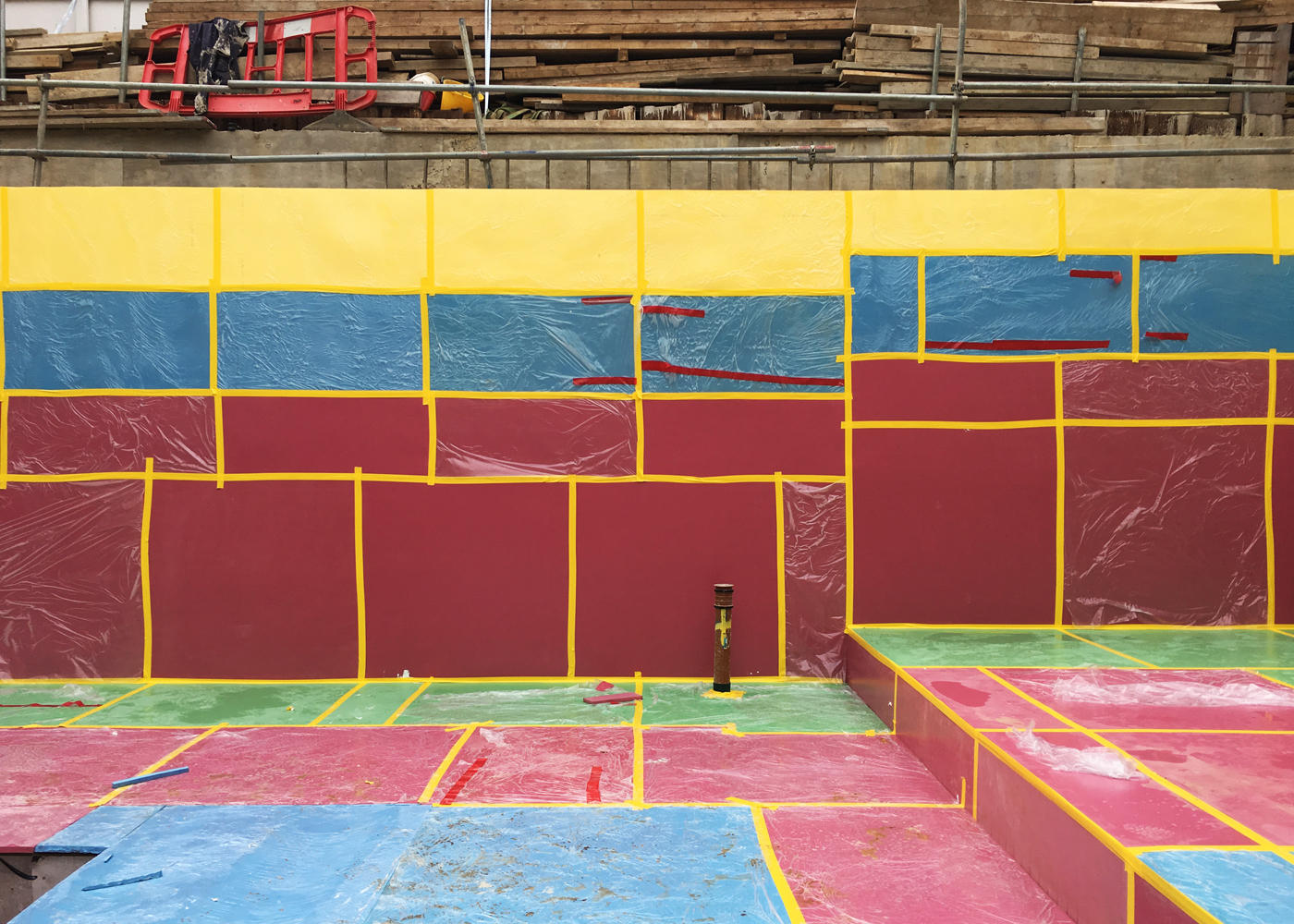 For an all too-brief-a-moment the basement of our new-build house burst to life with brightly coloured walls and floor. The material is a flexible, elastic layer which has been applied to the outer concrete basement walls and floors. Within two weeks the material will be sandwiched between by the internal concrete walls and floor slab and completely concealed.
This specialist material, supplied by Total Vibration Solutions, is used to dampen vibration and noise within the house. Our scheme's basement is within three metres of a London Underground tube line and vibration was identified as a risk for the project. The isolation material will reduce internal noise and vibrations dramatically making for a quieter, calmer home.
The differing colours of the material reflect their different compressive strengths. Stiffer layers are positioned under heavier parts of the building so that the total deformation of the material is even and controlled.
The project, a new build, contemporary, six bedroom family home in St John's Wood, is due for completion in 2018.