An introduction to Rodic Davidson Interiors
01.09.21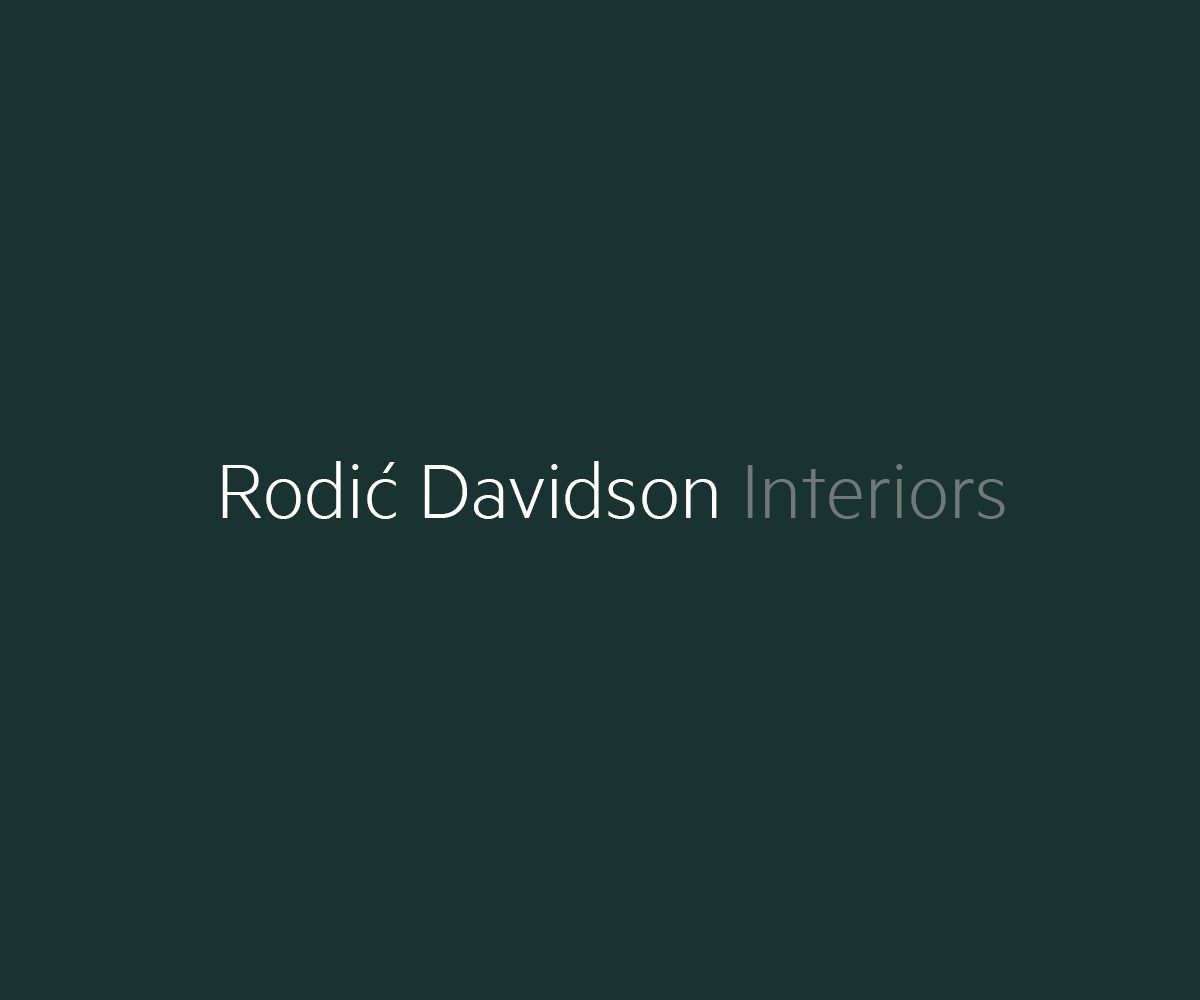 Rodic Davidson Interiors (RDI) is a central London design studio with a talented and passionate team of Interior Designers. RDI works in close collaboration with Rodic Davidson Architects to provide full design services to our clients. RDI has a growing number of high-end residential projects, including the renovation of a private property in Notting Hill and a contemporary new build house in Chelsea.
RDI originated from architectural practice and embodies many of the professional influences of the architectural studio. We produce detailed drawings and coordination packages. We regularly work alongside other client-appointed design consultants and are used to collaborating in this way.
Our service is always bespoke and tailored to the client and to the project requirements. We consider every element of the hard and soft furnishing and provide detailed FF&E specifications and schedules. We have trade accounts with all of the top suppliers and pass on discounted pricing to our clients.
We can also design and produce bespoke furniture using our partnerships with skilled artisans and manufacturing companies.
Below is an example of typical project stages:
Stage 1  (Interior Appraisal and Concepts)
The starting point for any project is a careful understanding of the client's lifestyle, their preferences, their goals, and inspirations. Throughout Stage 1, RDI will discuss the project concept in detail, focusing on aesthetic preferences and defining the brief.
During this stage, RDI will:
-Receive the survey and layout information from the Architect, if available
-Prepare concept design with preliminary floor plan options
-Produce the concept design for individual rooms to include the look & feel of the floor / furniture layouts, the materials palettes illustrating the finishes, the joinery and sanitary ware where relevant
-Collage key interiors. These illustrations are an important means of communication, particularly at early stages, and can assist clients to engage with the proposed spaces.
Stages 2 & 3: Concept Design and Design Development:
During these stages, the preferred design concept evolves into more detailed proposals which include:
-Floor plans
-Interior Elevations
-Reflected ceiling plans
-Materials and finishes selection (RDI possess a very rich and varied sample library which is continually updated)
-Furniture Plans
-Development of 'look & feel' FF&E (Furniture, fixture and equipment) proposals
RDI will submit the final Interior Design Development proposals for the client approval
Stage 4: Technical Information & Specification
During this phase, RDI prepares complete interior documentation which include written schedules for ironmongery, sanitaryware, brassware, wall, ceiling and floor finishes, electrical faceplates, and joinery finishes. RDI will liaise with the professional team and provide comprehensive information to the contractor and other consultants for sample production and cost planning.
Stage 5: Construction and Furniture Installation
This is the final stage of the project. After all the planning, sketching, and meetings, construction work begins and the vision comes alive. This phase of the design project can vary in length depending on the extent of the work involved.
Throughout this phase, RDI will:
-Review drawings with the builder or general contractor
-Visit sites periodically to address any problems arising, answer any questions related to the design or the drawings, and ensure that the construction is aligned with the approved drawings.
-Schedule, coordinate delivery and installation of the FF&E
If you have a project in mind, we would be happy to discuss working with you to design the home of your dreams. Call our interiors department on
+44 (0)20 7043 3552 or  enquiries@rodicdavidson.co.uk