How move to remote working amidst Covid-19 lockdown has affected us
19.05.20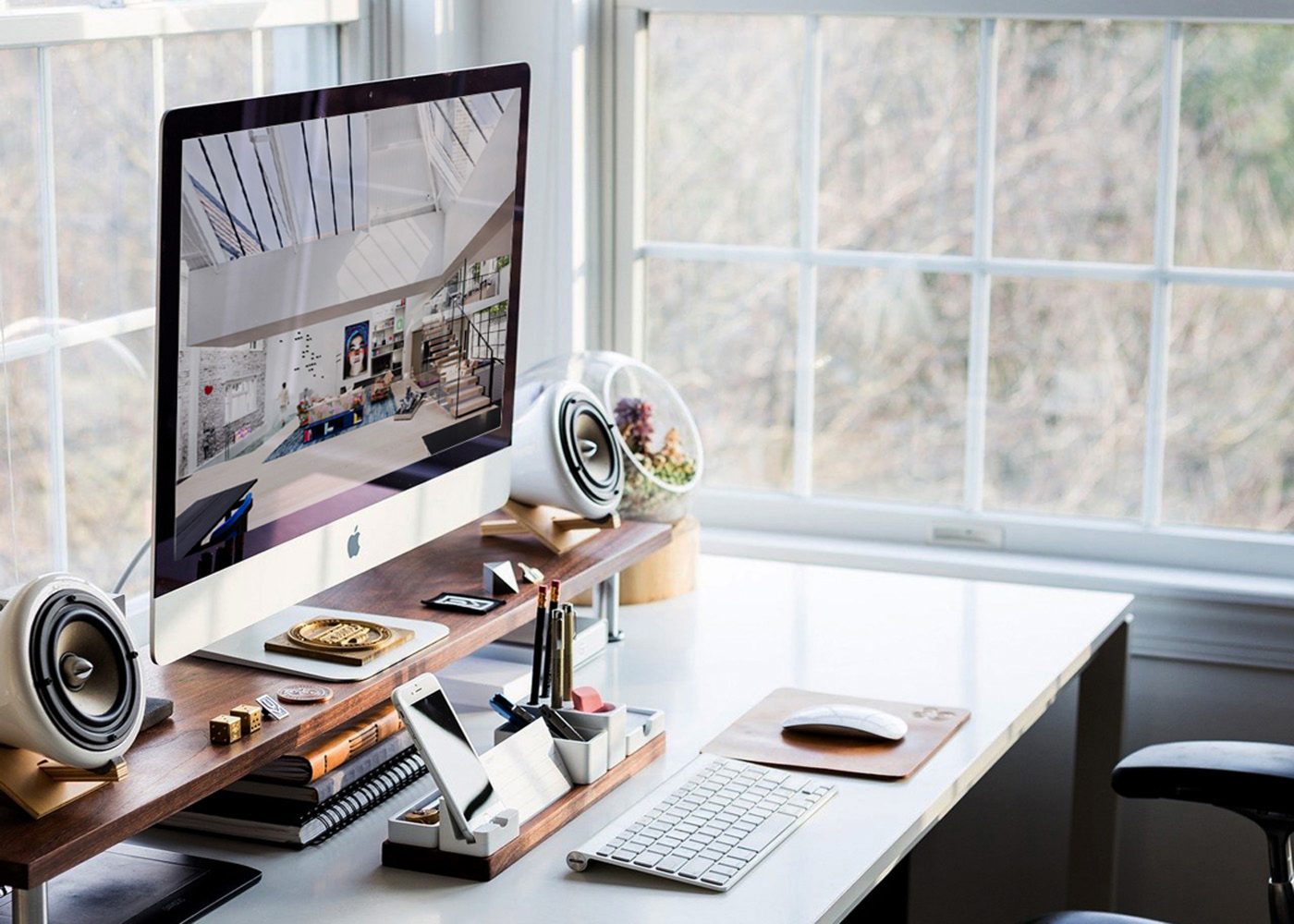 Over the past weeks, Rodić Davidson Architects, like architects and designers around the world, have moved to working remotely from home. Although lockdown measures may be easing soon, some aspects of the shift may well stay with us for ever. We would like to share some of our learning experiences.
Zoom & Teams: As a practice we very rarely used video conferencing as part of our day-to-day communication. It is amazing how quickly we, and the world, has adapted. Zoom has made us realise that face to face meetings are no longer a necessity for all meetings. However Zoom cannot replace some aspects of our working interactions: particularly site visits and design crits. Lockdown has had a severe impact on both. Social distancing obligations means site access has be difficult and we have found that it is impossible to effectively translate the creative interaction that takes place in a design review to the virtual world. Marking-up drawings and articulating spatial thoughts quickly is so much easier with a pen and paper! But what I miss perhaps the most are informal chats with colleagues that cannot be recreated by Zoom despite our Friday 'virtual catch-ups' where a rundown of the week and plans for the weekend are discussed before a drink and quiz.
Some members of our practice have been working outside in their gardens (how do you see the screen?, I ask myself) and in my own setup I chose a corner of the living room with the most natural daylight. Plants on the windowsill has occupied my family with some gardening but also brightens up my workspace.
The absence of commuting into central London during rush hour has freed up two hours for an activity. Running five kilometres every morning is my challenge, and although this may slip into walking, I am still getting outside in the fresh air with a much-needed cyber break. Strava is a great app that tracks your runs/cycles/walks and compares with friends, although this may uncover some friendly rivalry. This is also a great time to master home cooking as colleagues at Rodic Davidson have been perfecting all sorts of baking techniques including homemade jams.
Right now, we have an opportunity to make positive changes to our routines and in due course we will reflect on the lessons and positives that this time has given us. I hope this will include the improvement of my general knowledge as I am running on a minimum of three quizzes a week (family, friends and work) ready to take on The Chaser in 2021.
Maria