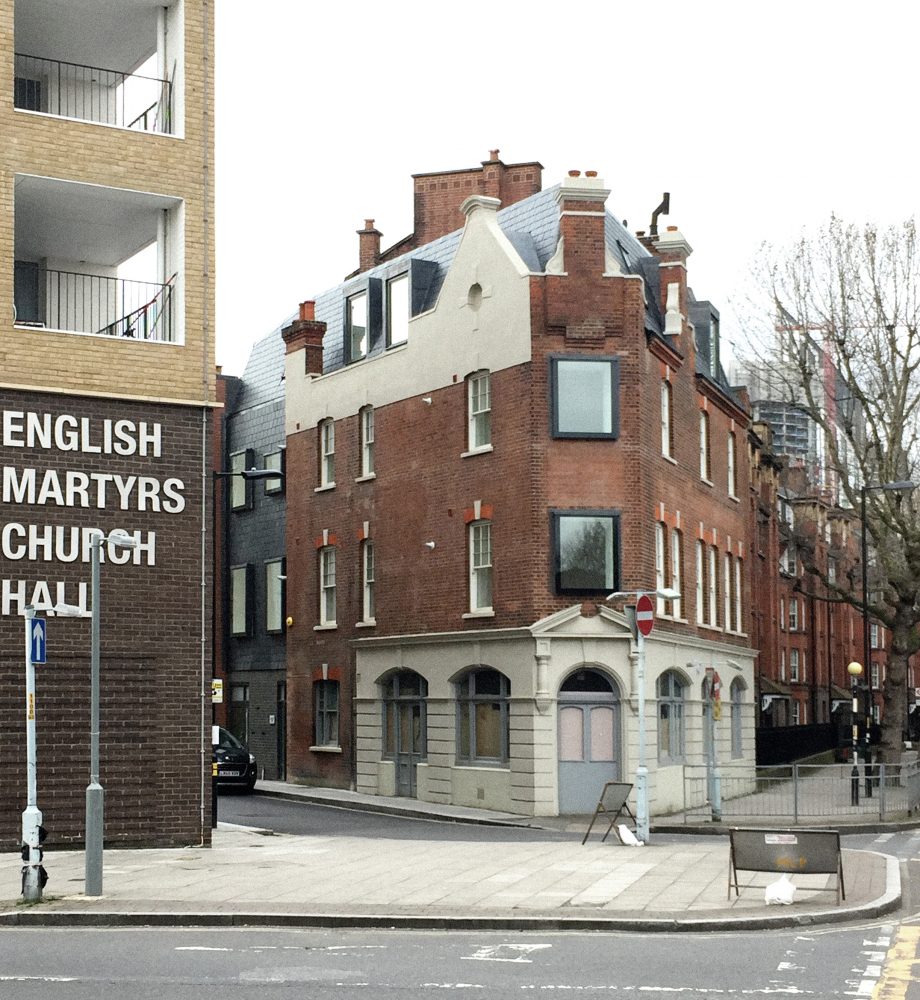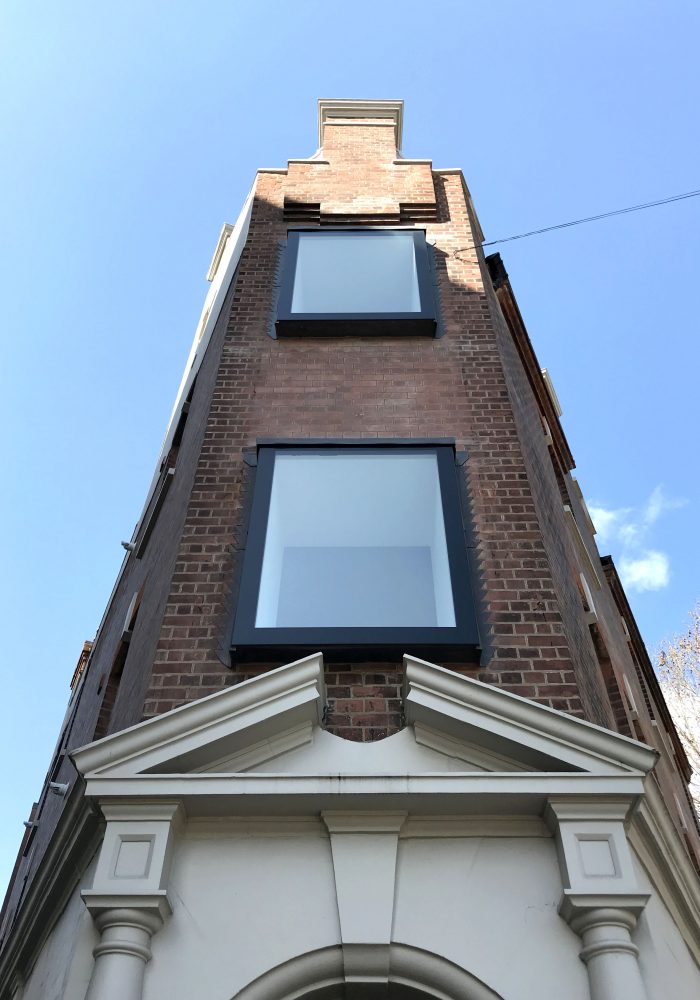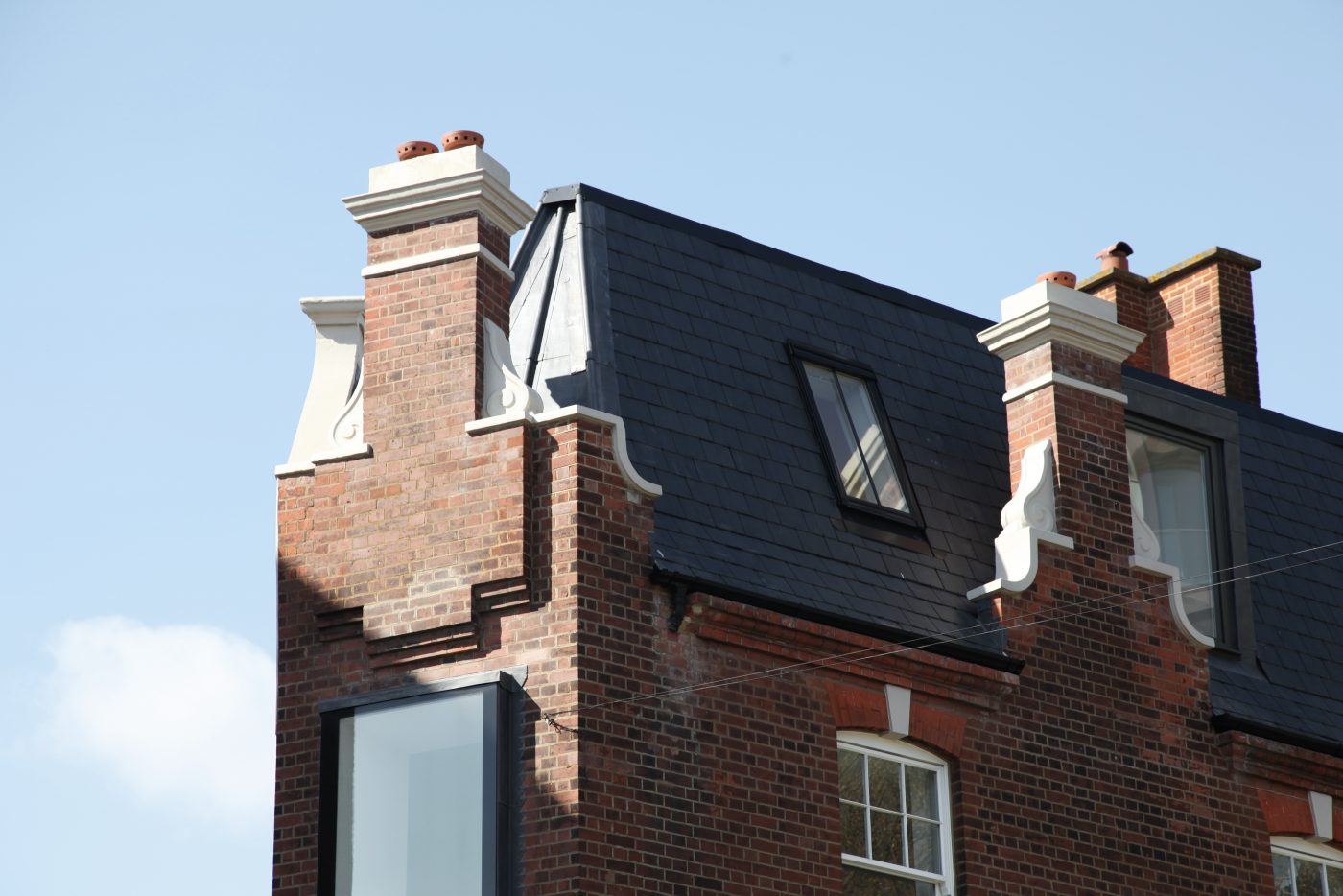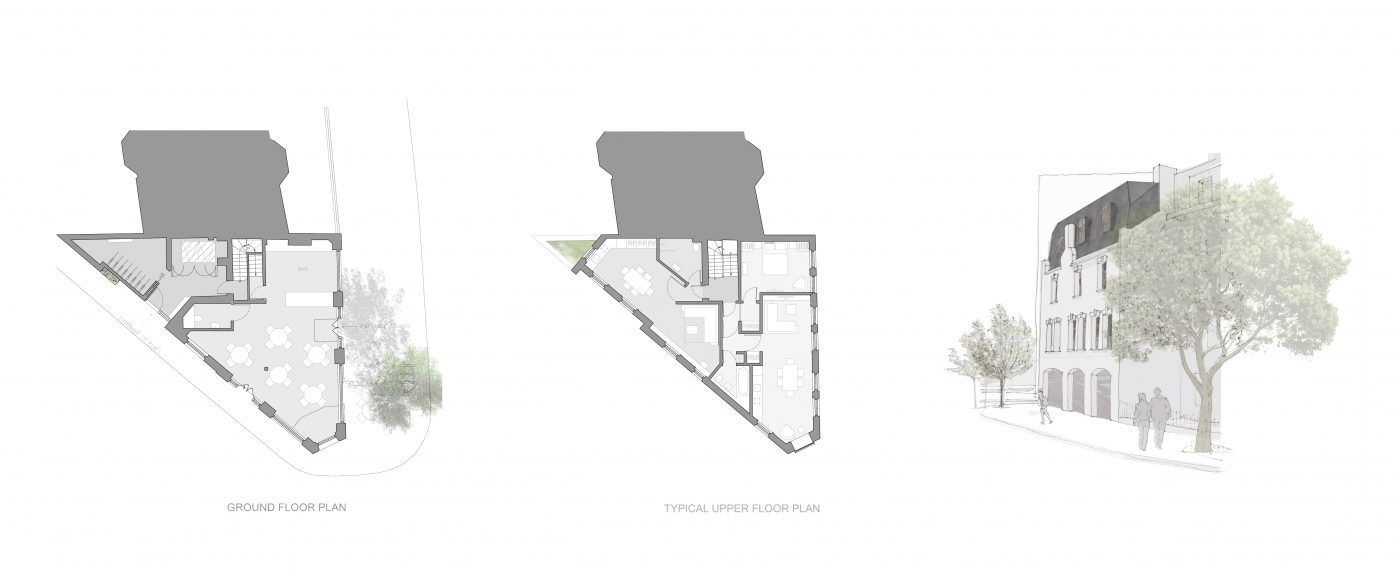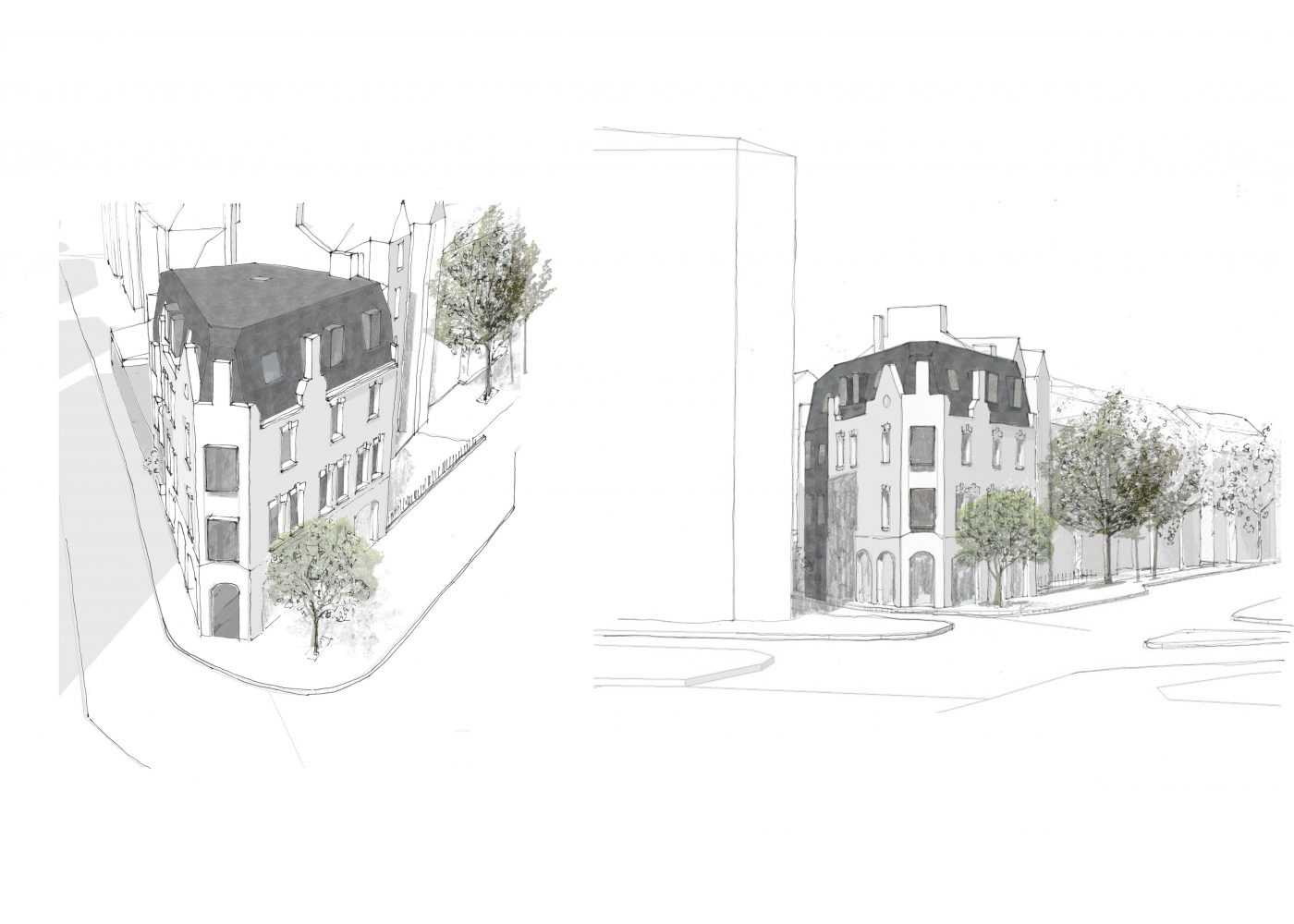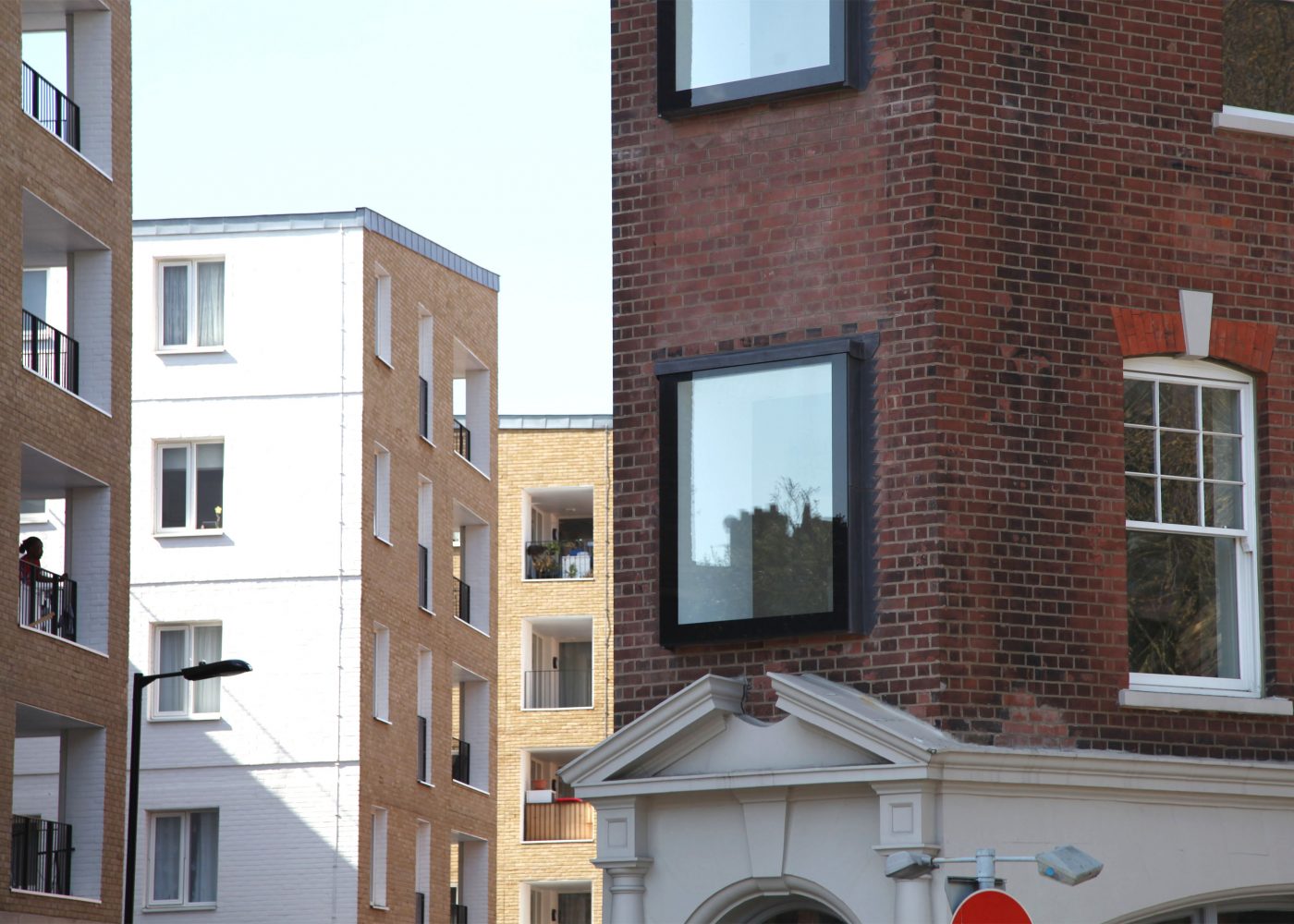 Surrounded by large scale high density new-build developments within the Elephant & Castle area, our scheme for this prominent triangular plot promotes the scale and external character of the former Victorian pub and a balanced composition between new and old.
The design retains the existing façade with the addition of a three storey infill extension to the south western side of the site and an extra storey in the form of a mansard roof.
Both extensions sit comfortably beside the immediate neighbouring buildings. To complement the retained brick façade, slate was selected for the mansard roof and for part of the elevation with high quality detailing and finish.
The design retains the legibility of the old structures whilst carefully inserting a new subservient massing.